Game news Elden Ring: The official guide so you know everything and don't miss any secrets!
Everything at the Elden Ring is monstrous: its universe, bestiary, difficulty … and even its official guide! Because it had to be a block of almost 600 pages to present all the useful strategies to overcome the difficult challenge posed by the title From Software.
The real official bible for the Elden Ring
When there are a number of Elden Ring-related gaming tools on the network, many players still prefer paper support when it comes to relying on maps and other strategies related to the action RPG on the Hidetaka Miyazaki title. . Role players also certainly remember a time not so long ago that official guides were sincerely on the rise and sometimes looked like real collectibles. It is in this spirit From Software and publisher Kadokawa announce the release of the official nearly 600-page strategic guide on July 22 (more precisely 592) entirely dedicated to the Elden Ring universe!
To help players make the most of the opportunities that the title offers, the official guide is a real mine of information, including all the detailed maps and the whole flowchart of the story obviously represents The best strategies that can be used to defeat bosses and offers an exhaustive list of all weapons and armor parts that allow you to optimize your equipment. Refers to the location of all items and secrets in the Elden Ring carefully in this book, the detailed content of which is as follows: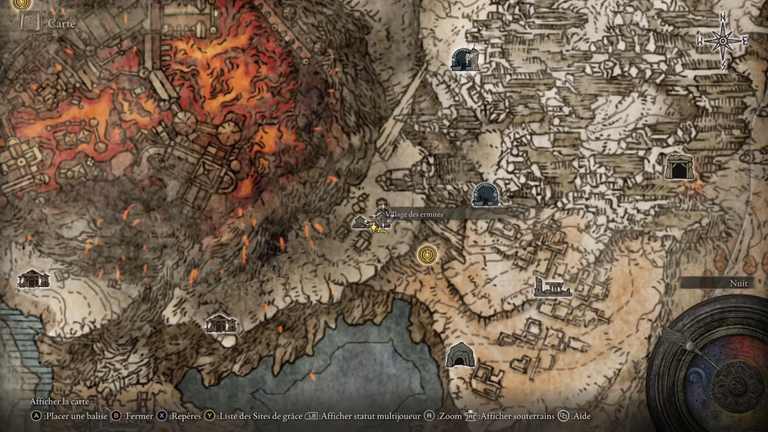 Contents of the official Elden Ring guide:
Contains maps of all dungeons that cannot be seen in the game. Along with placing items and NPCs along the way, the story supports an end-to-end flowchart.
It explains each system, including details of the condition, the effects of various anomalies, and weapon and ash improvements. It also contains a lot of useful information for continuous gaming.
How to defeat more than 100 bosses who appear in the game. It explains the characteristics of bosses, their main attacks, their effective attributes and their anomalies.
Information about the conditions and locations for various NPC-related events and the conditions leading to multi-end branching that can be easily overlooked.
The final parameters for improving all the attributes of weapons, as well as the actions of war, magic and prayer, are presented with photographs. This guide also explains how to obtain all equipment (weapons, armor, talismans) and items (spells, prayers, battle ashes, relics, tools, etc.).
Already referring to the Japanese version of Amazon, This official guide is not yet announced in English or French, but we hope that a translation will follow. There is no doubt that the fans will in any case take care of handing over the treasures that this colossal work probably contains, offered for the price of 2,970 yen, ie less than 22 euros, and which we imagine richly illustrated, with why no new interviews …